Details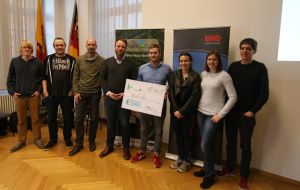 The German Diverfarming-team participated at the Hackathon in Trier
Winegrowers, programmers, scientists and geoinformatic students came together for the second Mosel wine-hack at February 16th and 17th. Aim of the meeting was to work in interdisciplinary teams on solutions, prototypes and ideas for digitization in viticulture and to produce creative, useful and / or entertaining products for several questions within a given timeframe. A hackathon (composed of "to hack" and marathon) is an event for the collaborative development of software and hardware products.
Details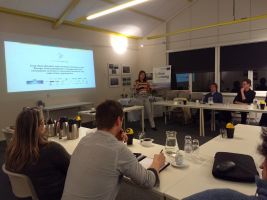 The Dutch Diverfarming team and the farmers of the zone discuss the first results of the crop diversification
A team of 21 people, made up of 18 farmhands and three researchers from the Diverfarming project, exchanged opinions and experiences regarding the results obtained from the sampling of the Dutch case studies, in a meeting held in Groningen (Netherlands).
Details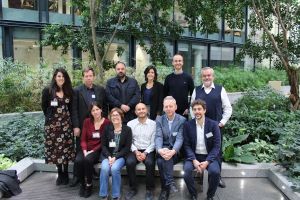 The team coordinating the crop diversification project takes stock of its first year and a half of life in Brussels
After 18 months of work in the field of crop diversification and the search for sustainable agriculture, the coordination of the European Diverfarming project, led by the Universidad Politécnica de Cartagena and financed by the Horizon 2020 programme, has defended its advances to the European Commission.
Details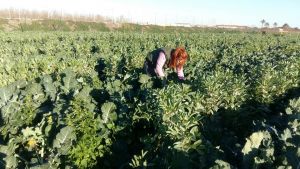 Female researchers, farmers, technicians and agricultural entrepreneurs from all over Europe work for crop diversification within the Diverfarming project
Several years ago, in Mexico, Esperanza Huerta was gathering samples of worms from different agriculture systems when she met a female banana grower who, additionally, had land with diversified fruit trees. Why? The answer was simple: "because my sons and daughters don't only eat bananas, they need other fruits and vegetables".
Details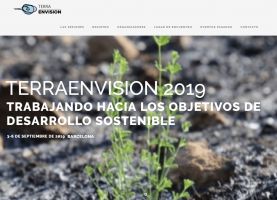 Would you like to spread crop diversification and low input management practices among researchers and citizens? Would you like to present Diverfarming to the scientific community and general public?