Details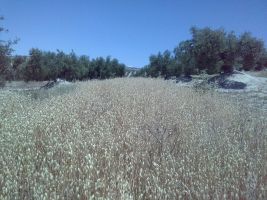 The research team at the University of Cordoba presents their progress within the Diverfarming project in the days on mountain olive groves  
Mountain olive groves are having a rough patch. The difficulty in mechanising them means that they are losing their position in the race for profitability, and the new super high density frameworks involving mechanical harvesting which lower costs imply a drop in the competitiveness of traditional olive groves. However, ecosystem services such as the major potential for fixing carbon in the soil (and therefore mitigating climate change), conserving the biodiversity or maintaining the population in rural areas can yet save it.
Details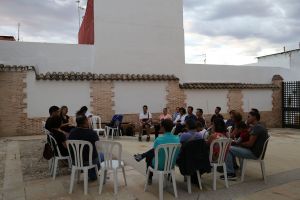 The project crosses the halfway point of its duration with results on the benefits of crop diversification and an agricultural community that replicates these sustainable farming practices
Diverfarming has now been in place for 36 months. The project, financed by the European Commission through its H2020 call, has worked for the first half of its lifespan on establishing and trialling different crop diversifications and low-input management techniques in different European regions and now presents its advances to the person in charge of the project and the assessors in the European Commission in this second 'review meeting'. 
Details
Raul Zornoza, project coordinator, explains the environmental benefits of the introduction of crop diversification in a mandarin trees field (case study 2) in Murcia. It reduces erosion, increases soil fertility and helps to mitigate climate change effects.
Details
The case study 2 coordinator, Virginia Sánchez, talks about the crop diversifications carried out there and the results obtained
Details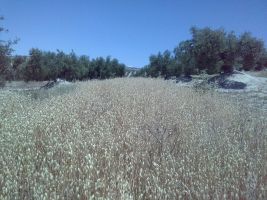 The diversifications of the Diverfarming project in Andalusia continue moving forward despite the pandemic, with results of 3000kg per hectare of oats grown in the olive grove
The low price of olive oil in the market, added to the environmental problems of erosion and loss of soil that Andalusian olive groves face, open the door to new management strategies, such as crop diversification and the low input practices proposed by the European Diverfarming project, financed by the European Commission's H2020 programme.