Details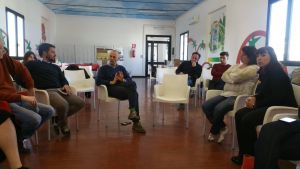 What are the best strategies for crop diversification in response to climate change? And what are the innovations in agronomic management in an environmental context altered by the climate? This was discussed today at the first Regional Meeting of the DIVERFARMING project, which took place at the Ferrari company (Gariga plant, Piacenza), one of the case studies where the rotation of leguminous crops - durum wheat - tomatoes is tested and fertilization by anaerobic digestate (a natural fertilizer derived from biogas production). These are techniques used to increase soil carbon sequestration, thereby improving fertility and microbial biodiversity, as well as reducing greenhouse gas emissions.
Details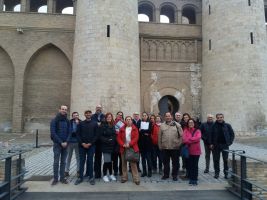 The Spanish Diverfarming team assess their second year of work and outline the strategy of collaboration with farmers
As we reach the second anniversary of the start of the European Diverfarming project, which is led by the Universidad Politécnica de Cartagena and financed by the European Commission's H2020 programme, the group of Spanish partners integrated within this consortium has held the second Annual Meeting of the South Mediterranean Region, coordinated by Beatriz Lozano, a researcher from the Department of Edaphology at the University of Cordoba.
Details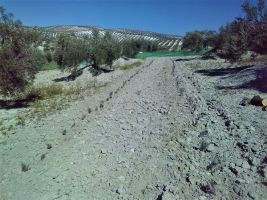 The Cordoba team of the Diverfarming European crop diversification project sow lavender in the alleys of the olive grove
The strategy of crop diversification and reduction in inputs proposed by Diverfarming, a European project funded by the European Commission's H2020 programme, in the case of the Andalusian olive groves is translated into the introduction of certain crops between the alleys that separate the rows of trees.
Details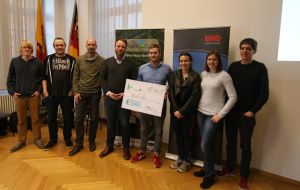 The German Diverfarming-team participated at the Hackathon in Trier
Winegrowers, programmers, scientists and geoinformatic students came together for the second Mosel wine-hack at February 16th and 17th. Aim of the meeting was to work in interdisciplinary teams on solutions, prototypes and ideas for digitization in viticulture and to produce creative, useful and / or entertaining products for several questions within a given timeframe. A hackathon (composed of "to hack" and marathon) is an event for the collaborative development of software and hardware products.
Details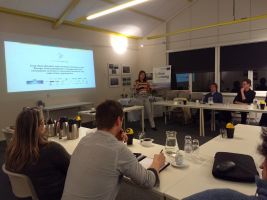 The Dutch Diverfarming team and the farmers of the zone discuss the first results of the crop diversification
A team of 21 people, made up of 18 farmhands and three researchers from the Diverfarming project, exchanged opinions and experiences regarding the results obtained from the sampling of the Dutch case studies, in a meeting held in Groningen (Netherlands).