Details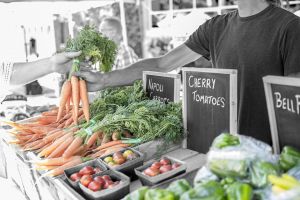 A study within the Diverfarming project asked Finnish consumers how much they would pay for agroecosystem services and socio-cultural effects of diversification.
Many consumers are willing to pay for improved environmental quality and thus non-market values of impacts of food production on e.g. water quality, C sequestration, biodiversity, pollution, erosion or GHG emissions may even be comparable to the market value of agricultural production. Diverfarming project elucidated how consumers value agroecosystem services enabled by diversification and provided consumer perspectives for developing future agricultural and food policies to better support cropping diversification.
Details
Presentation of case study 12 of Diverfarming project coordinated by Luke Finland
Details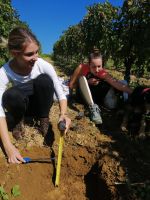 A Diverfarming team fine-tunes the methodology to measure crop growth, carbon sequestration and soil erosion in an experimental plot of ecological vineyards in Hungary
Crop diversification in vineyards may contribute to more resilient adaptation to climate change through the provision of ecosystem resources such as carbon sequestration or reducing soil erosion.
Details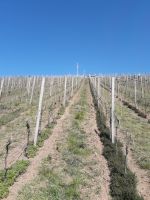 The Diverfarming Project has published the first results of three years of diversification of these vineyards and reveals the environmental and production advantages of this practice
The landscape of sloping vineyards on the banks of the River Mosel in Germany is a characteristic symbol of a region, which cannot be understood without its wine: the Mosel wine region. Tourists from all over the world, especially from the neighbouring countries of Belgium, Luxembourg, and The Netherlands visit the area in search of mountains and wine. However, the lack of new generations and the increase in temperatures and short heavy summer rainfall events caused by climate change endanger the production of wine.
Details
The group CEBAS - CSIC which coordinates a experimental field where we diversify almond trees with some crops between the tree rows (CS1) shows some of its preliminary results