Details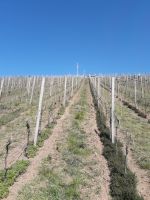 The Diverfarming Project has published the first results of three years of diversification of these vineyards and reveals the environmental and production advantages of this practice
The landscape of sloping vineyards on the banks of the River Mosel in Germany is a characteristic symbol of a region, which cannot be understood without its wine: the Mosel wine region. Tourists from all over the world, especially from the neighbouring countries of Belgium, Luxembourg, and The Netherlands visit the area in search of mountains and wine. However, the lack of new generations and the increase in temperatures and short heavy summer rainfall events caused by climate change endanger the production of wine.
Details
The group CEBAS - CSIC which coordinates a experimental field where we diversify almond trees with some crops between the tree rows (CS1) shows some of its preliminary results
Details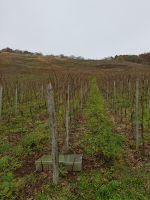 The Continental regional groupof the Diverfarming project informed students of the Mosel-viniculture school Bernkastel-Kues about cover crops and diversification in steep slope vineyards.
Details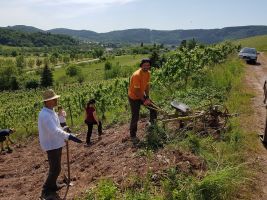 The Continental regional groupof the Diverfarming project informed German and Luxembourgian winemakers, scientists, industry representatives and stakeholders about the progress in their case study.
The Continental regional group investigates the effects of intercropping grapevine and aromatic plants.
Details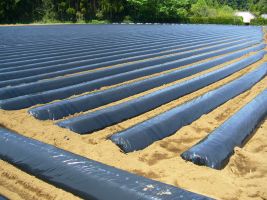 A study within the Diverfarming project analyses the interactions between 38 pesticides and three types of plastic for mulch
The use of plastic mulch (plastic covering on crop lines) is a widespread technique used in agricultural regions in order to increase the profitability of the crops. According to the European Commission, 100,000 tonnes of plastic mulch was used per year in the European Union in 2016. Taking these figures into account and the fact that after the harvest some plastic usually remains in the soil, the accumulation of plastic in territories of intensive agriculture is an environmental problem that is of concern in the sector and also for the public administrations.